1.Product infromation
product Name

37.5 x 37.5mm outdoor wood-plastic composite floor joist

Color

Cedar, red pine, red wood, coffee, light grey, blue grey for choice or Newinsight will make color per your special request.

Surface treating

embosse,danding, brushing, wood grain, mix color, smooth.

Material

60% wood fiber (moisture lower than 1%)
35% plastic (Grade A HDPE)
5% additives

Advantages

1. Totally environmentally friendly, 100% recyclable.

2. Waterproof, moisture-proof, mothproof and anti-mildew.

3. High strength, low wear and tear, non-swelling, no deformation and not broken.

4. Shorten construction period and enhance labor efficiency due to it is the profiles

with standard size that it only need some cropping and necessary appendix to finish

the installation, need no further processing,

5. Long service lifetime about 25-30 years but it needs no special maintenance,

which will save lots of unnecessary maintenance costs.

Certificates

EN,FSC,ISO,CE,ASTM

Exported to

North America, South America, Europe , Asia and Australia, etc
2.Company Introduction:About us:

Zhejiang New Insight Material Technology Co., Ltd. is a subsidiary of Zhejiang New Insight Industrial Co., Ltd. Established in 2004, we focus on producing and selling Wood Plastic Composite and New Insight has 40,000 workshop and more than 150 employees. WPC annual outputs are 1,000,000 for decking, 5,000,000 for Wall Panel and 1,000,000m WPC Fencing and Pergola products. We have established a good sale and service partnership in UK, France, Germany, Japan, Australia and other 40 different countries and areas.
New Insight company started the research and development of WPC new material in 1996, and made WPC material successfully in 2006. Meanwhile, we have got lots patents about invention and profile, and the patents' quantity is increasing continuously. Since our company founded, the annual output and sales amount increased stably with speed of 30% every year, thereinto, we invest at least 5% of the sales amount for researching & developing new products and equipments.
Our WPC products have been used in lots of famous places and scenic spots, for example: Beijing Olympic 2008, Shanghai Expo 2010, London Olympic 2012, the Imperial Palace, West Lake, Xixi wetland, Greentown property.
3.Certificates and Tests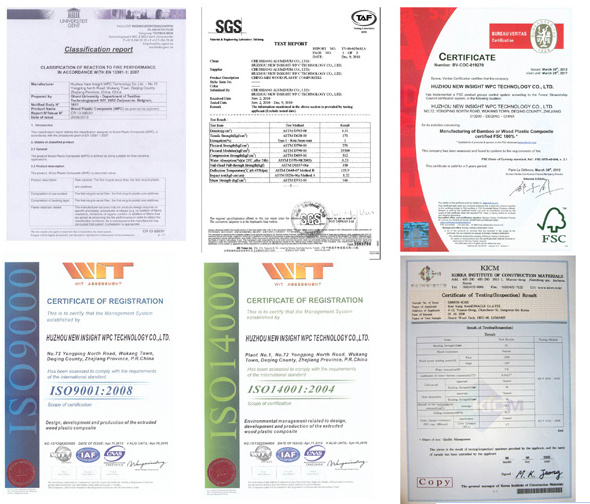 4.Color choice and Surface Finishing: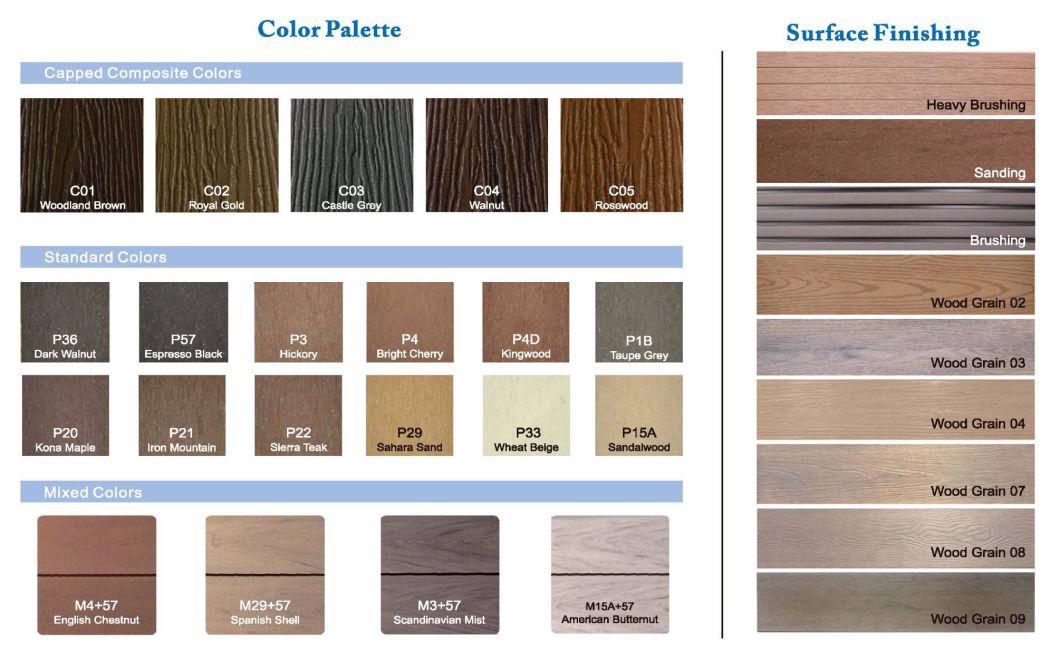 5.Project and Installation : Projects:
2008 Beijing Olympic Games, 2012 London Olympic Games, 2010 South Africa Final World Cup, 2010 Shanghai World Expo, the Asian Games in 2010, Hangzhou West Lake etc.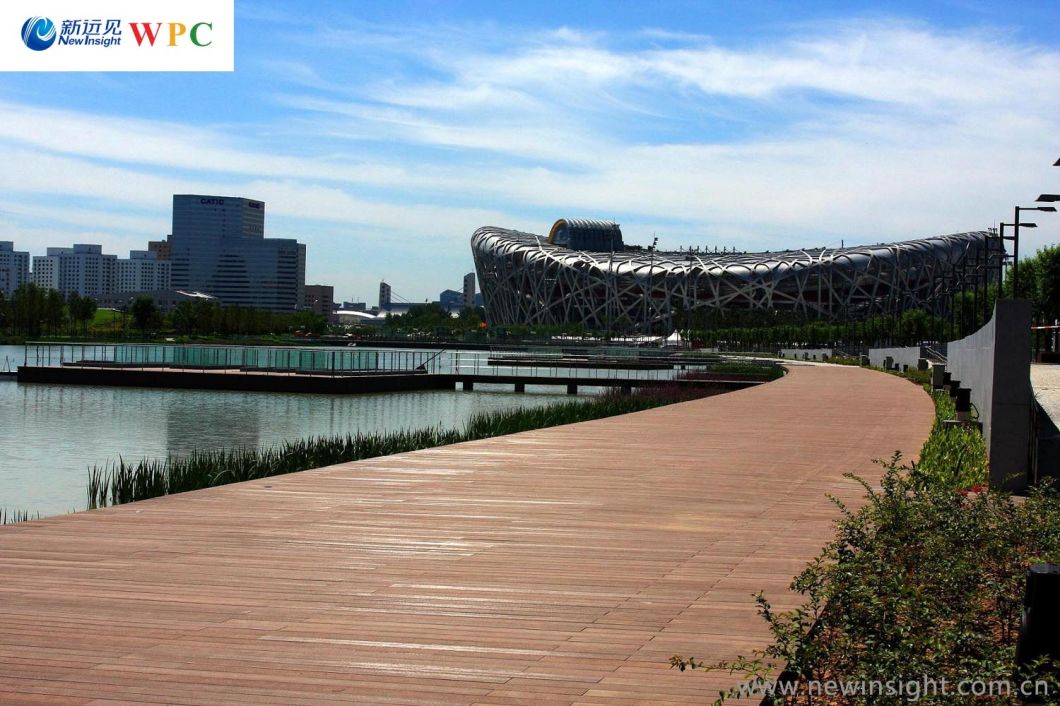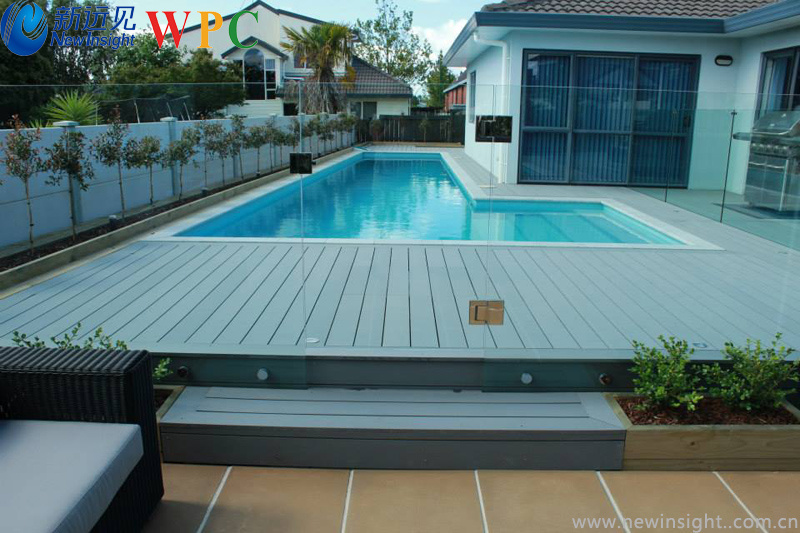 Installation: