Poultry farm \ Chicken hatchery \ Pig farm \ Cow farm | Prefabricated steel structures
To receive a preliminary project (budget and reference drawings), read carefully and respond to the following information. If you already have your own design, send the drawings via email to the contact address.
Necessary information for the preliminary project:
Dimensions: width, length and free height.
About the place where you want to build: wind speed, snow, hurricane season (if you do not know, clarify the country where you want to carry out the project).
Materials of the walls and roof: galvanized sheet with glass wool or sandwich panels (glass wool, rock wool, EPS or polyurethane).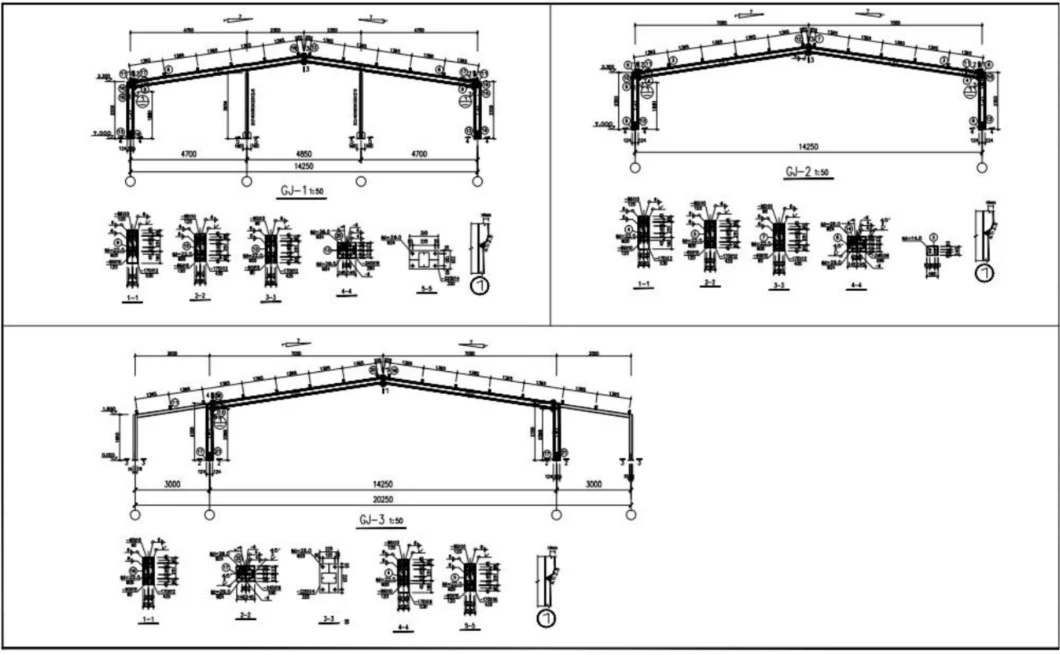 Tailong Steel Structures in partnership with Big Herdsman, can provide all the necessary equipment for the breeding sites: automated troughs and drinking fountains, ventilation and automated heating, cages, etc.

Note: the technical drawings as well as the information for the installation will be provided once the purchase is confirmed.
Information of the structure and its materials:
The steel structure is divided into two parts, the main one consisting of beams and columns (usually I section, depending on the project) which make up the structural portals; and the secondary consisting of galvanized purlings (C or Z sections) and steel tensioners which give rigidity to the structure and at the same time serve as an anchor for the walls and the roof. Generally the main structure has two layers of anti-rust paint, but if necessary they can be galvanized.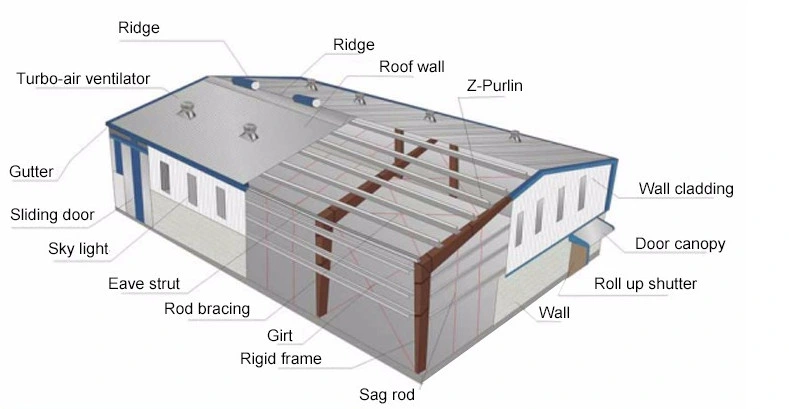 The walls and roof may be composed of a galvanized sheet steel system with glass wool or sandwich panels. In a standard way they are quoted with a thickness of 50mm. Available thicknesses: 50 mm, 75 mm, 100 mm, 150 mm, 200 mm. Densities between 80 -120 kg \ m3. Screws, nuts, brackets, anchor bolts and other inputs are quoted in the budget.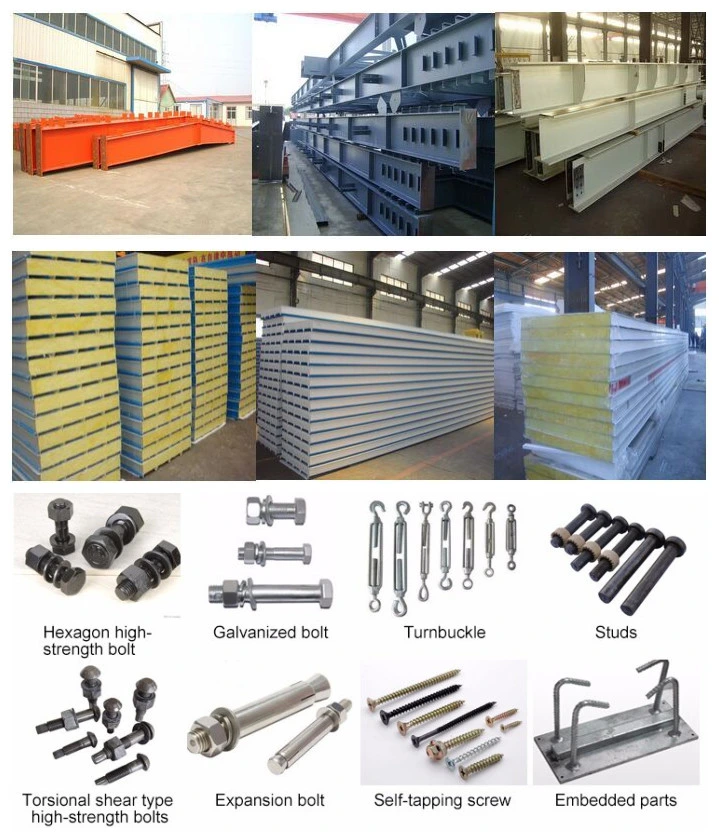 Manufacturing, packing & shipping and payment terms:
Once the advance payment is made, the manufacturing of the structure begins. Depending on the size of the project, production takes between two and four weeks. The packed structure is loaded in containers 40 'HQ open top to facilitate loading and unloading. Ways of payment: T / T (30% advance, 70% before boarding) or L / C.

ABOUT US:
Qingdao Tailong Steel Structure Co., Ltd is an international company with more than 15 years of experience specialized in the design, development, installation and sale of all kinds of steel structures all over the world. With a factory of 30000 m2 and a production capacity of 50000 tons per year, our products not only satisfy the local market, we also supply different countries such as South Korea, India, Sweden, Turkey, Venezuela, Australia, Argentina ..
We have European certification. You are welcome to visit our facilities. If you have doubts or questions, send your inquiry to the contact address.For more information visit our website or our profiles on Facebook or LinkedIn as Tailong Steel Structure.